Inspection of a water tower by drone – cracks detection
Inspection of a water tower by drone and cracks detection
Inspection by photogrammetry of the 4 faces of a water tower.
Results obtained from 1130 aerial images taken by the company AirCity Diagnostic.
Data processing by Drones Imaging.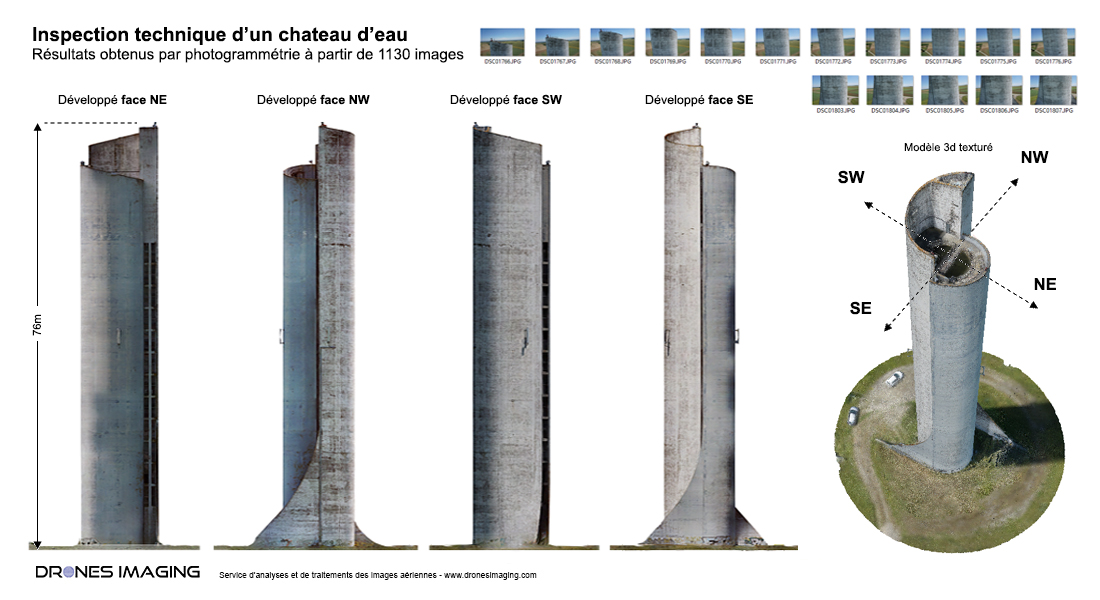 1130 aerial images and 9 GCPs made it possible to model the water tower in order to export 4 orthomosaics with a centimeter accuracy (SE, SW, NE et NW faces).
These geospatial datas were delivered in vector form (dense cloud) and raster (orthomosaics) compatible for a use with Autocad and in order to locate all the surface defects: concrete bursting, cracks and reinforcement rods.
Aerial images : AirCity Diagnostic.
Airborne platform: drone MK.
Camera: Sony A6000.
Height of the water tower : 76m.
Orthophotos : GSD 4mm.