Ministry of the Armed Forces – Training course in photogrammetry option BIM.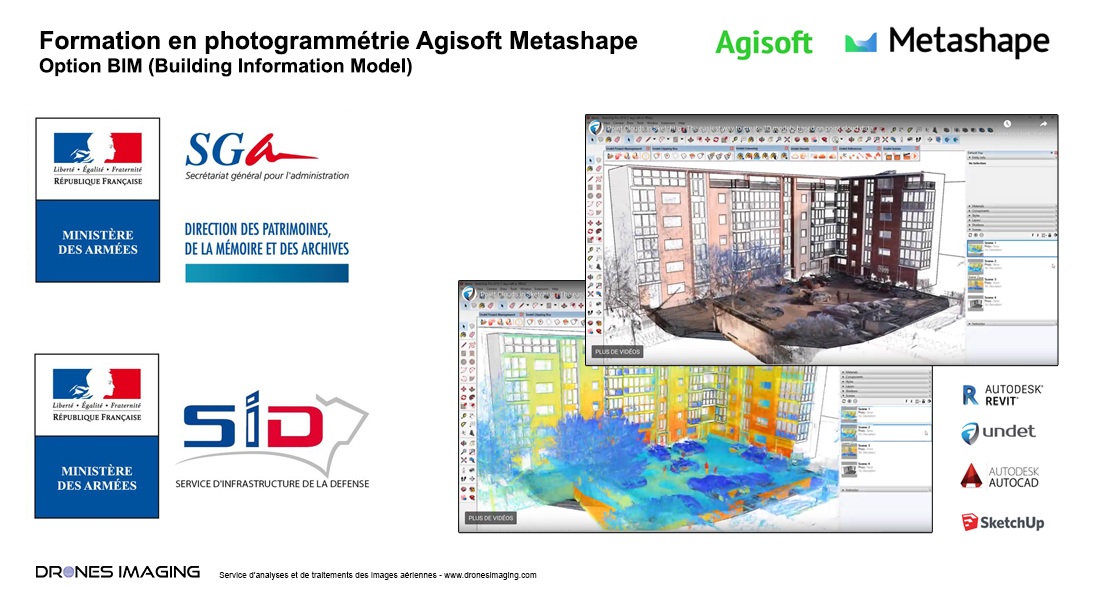 As part of its maintenance and administration missions in the real estate sector of the Defense ministry, ESID (Establishment of the Defense Infrastructure Service) called on our expertise in photogrammetry to train its agents.
This personalized training (Building Information Model option) has enabled, within ESID, the internal deployment of a service specialized in digitization of buildings entirely dedicated to the management of armed forces infrastructures.
Thank you to ESID for its confidence and its contribution to promoting this new profession of photogrammeter, which has become essential in the digital transformation within the various departments and construction industry players.