Realization of an orthophoto of the Dunkerque city from old silver images taken in 1949.
Realization of a period orthophoto for the observation of the territory evolution over time.
August 18, 1949. Results obtained from 171 aerial photographs available on the website of IGN.
• Visualize the orthophoto in full resolution (11cm GSD).
• Download the subsampled orthophoto in Kmz format (30cm GSD).
• Download raw images in jp2 format.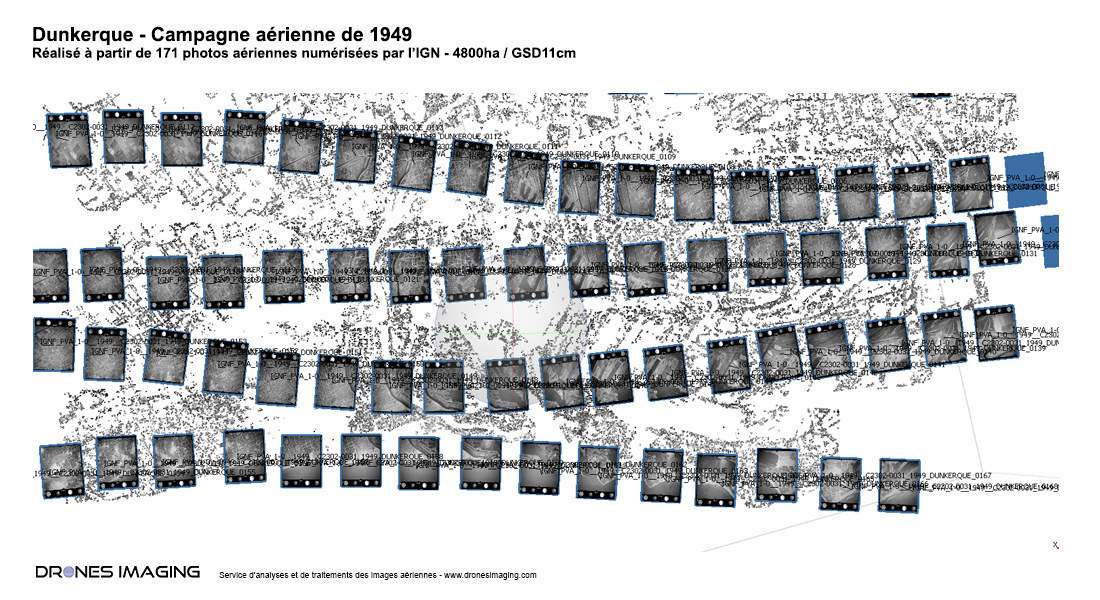 Aerial images source : IGN.
Post processing : Drones Imaging.
Orthophoto : GSD 11cm.
Covered area : 4900ha.
Aerial platform : Avion.
Camera : Unknow.