Topographic survey of a quarry
Quarrying industry and building materials: editing a topographic map for the company Air Diversity.
Surveying of a quarry, April 2016. Below: results obtained after processing of 422 aerial images taken by the company Air Diversity, specializing in aerial operations and technical inspections.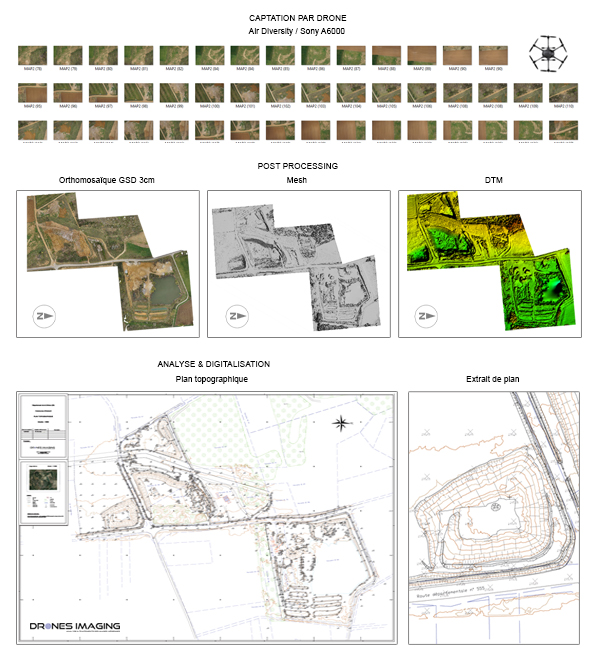 From the aerial images, Orthophoto and digital terrain model (DTM) were generated and then helped us to produce and deliver a topographic map with a spatial accuracy less than 3cm (planimetric and altimetry).
Source : shot by tha company Air Diversity and data processing by Drones Imaging.
Airborne platform: Drone Mikrokopter / automatic flight.
Camera : Sony A6000.
Area : 50ha
Orthophoto : GSD 2cm.
3D viewing