Topographic survey of a 12300 hectares area in Niger for the study of floods in Niamey
Topographic survey of a 12300 hectares area in Niger for the study of floods in Niamey
3D modeling carried out by aerial photogrammetry over a length of 25 km for the prevention of Niger river flood risks.
Results obtained from 7000 aerial images taken by the company Drone Africa Service.
Post-traitement par Drones Imaging.
Niger – Relevé topographique pour l'étude des inondations à Niamey from Drones Imaging on Vimeo.
3D modeling delivered in the form of Points cloud for the study of the Niger River (in case of flood) and its impact on the capital of Niamey.
Dense cloud generated with the Photoscan software and filtered in two classes: ground class and elevation class (DTM et DEM) allowing an accurate analysis of the ground (cleared of the buildings and the vegetation) which constitute polluting elements for the flood simulation with GIS tools. Now achievables, digital flood simulations will prioritize development works (such as earthworks or dike construction) directely on risk areas to protect the first districts.
Covered area: 12300 hectares in south of Niamey.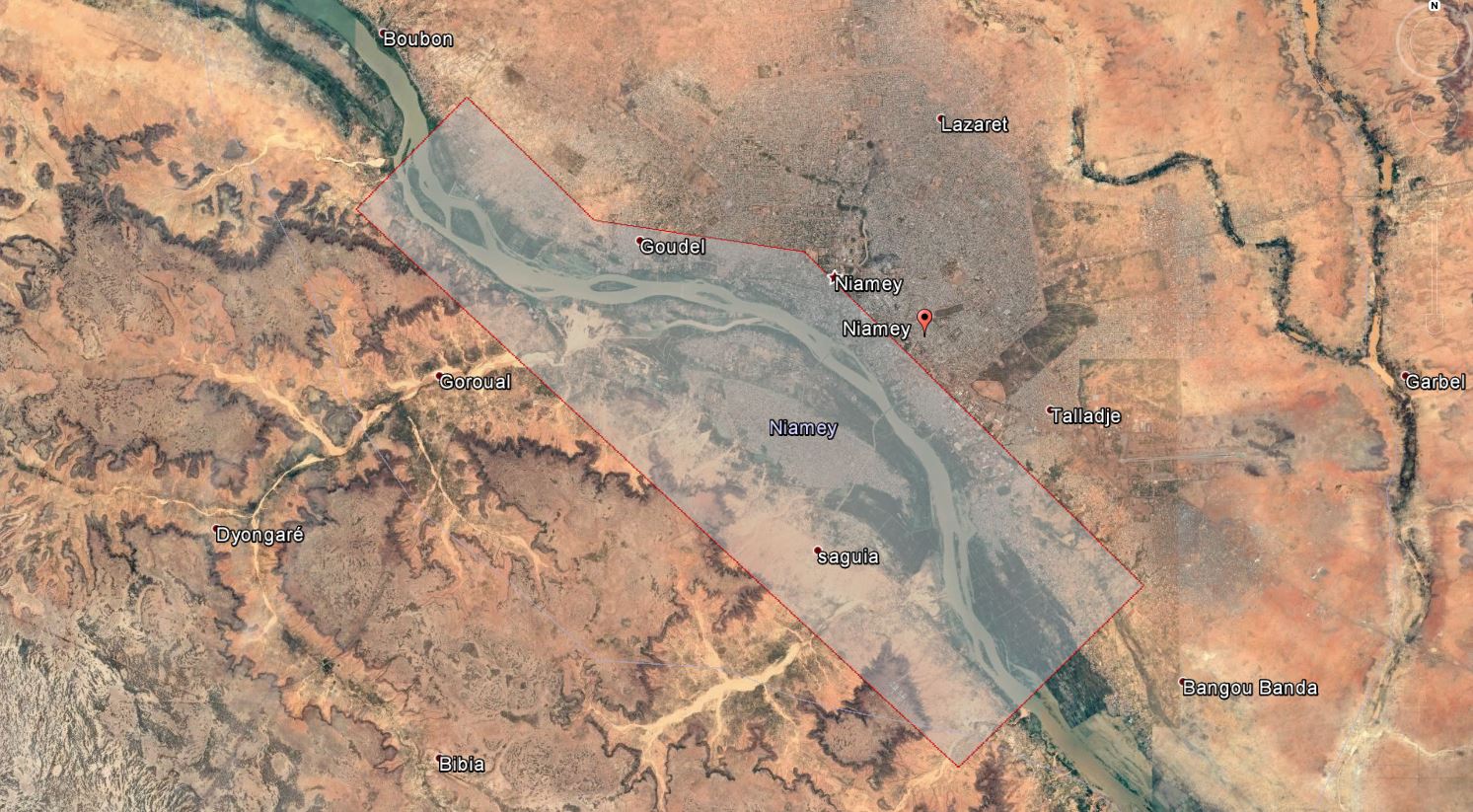 Aerial images source : Drone Africa Service.
Post processing : Drones Imaging.
Airborne platform : ULA
Camera : ILCE 5100.
Area : 12300 hectares.
Dense cloud : 1 billion points.