Topographic survey by aerial photogrammetry
Surveying and 3D modeling of Castle Island.
Castle Island is located on Day Boulevard in South Boston on the shore of Boston Harbor. It has been the site of a fortification since 1634. Castle Island was connected to the mainland by a narrow strip of land in 1928 and is thus no longer an island. It is currently a 22-acre (8.9 ha) recreation site and the location of Fort Independence.
Topographical survey, june 2016. Results obtained from satellite imagery..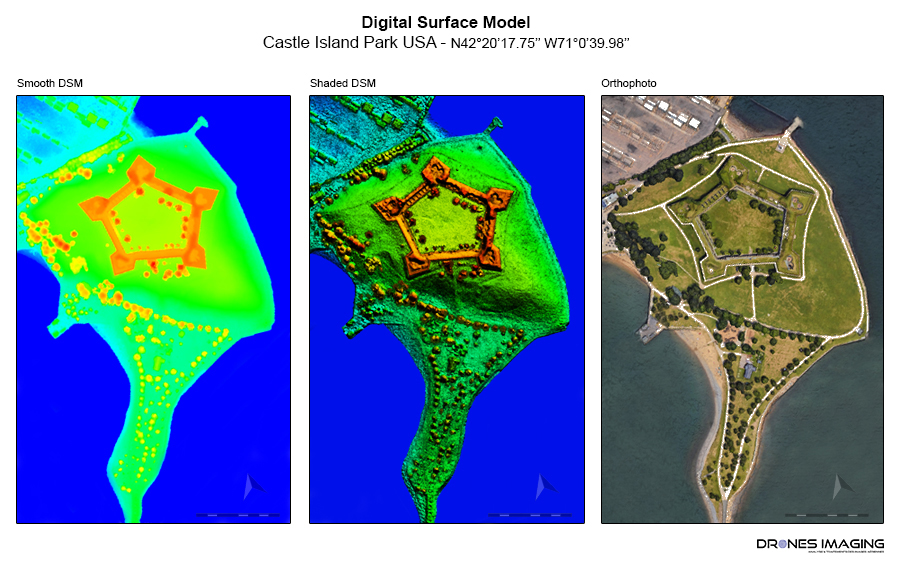 Aerial platform : satellite.
Area : 19ha
Orthophoto : GSD 10cm.
3D visualization