Technical inspection of a refinery chimney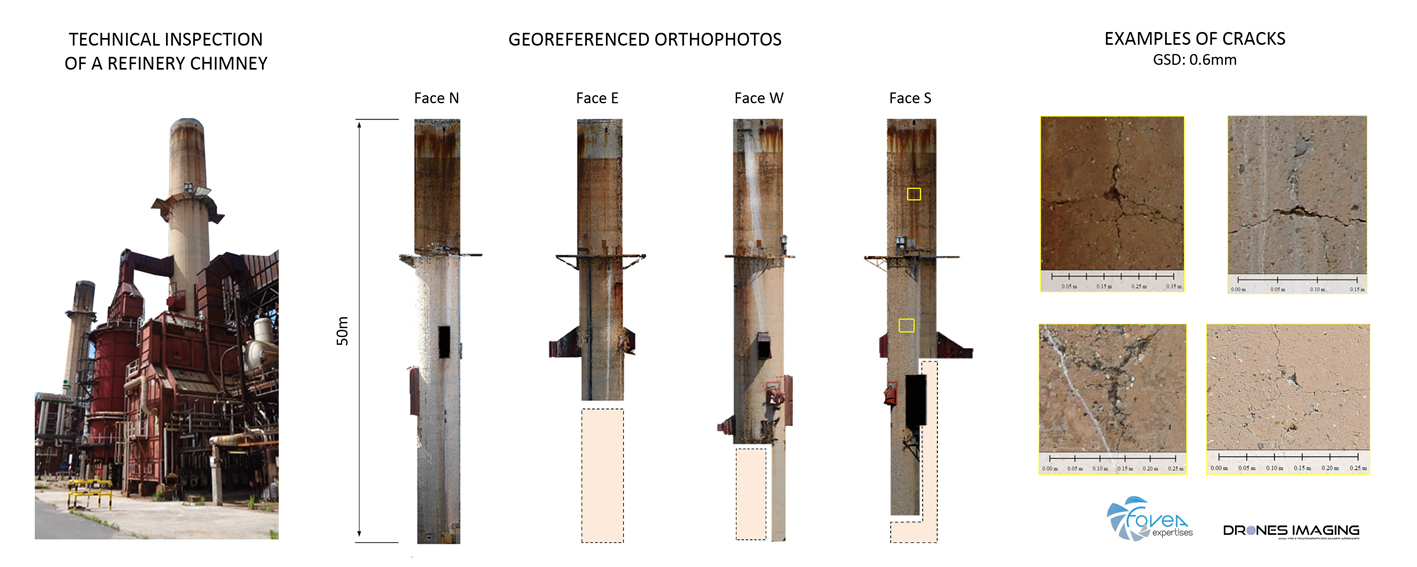 _
Orthophotos of the 4 sides of a refinery chimney. Work done from 6500 aerial photographs made by the French company Fovea Expertise, specialized in technical inspections by drones.
The flights automation of the X6 drone Mikrokopter allowed to photograph (in ultra high definition: GSD 0.6mm) the whole structure in 360°. The images were subsequently used to model (3-D) the entire chimney and to export the 4 georeferenced orthophotos corresponding to the 4 sides of the chimney. The 4 georeferenced orthophotos were delivered directly to the engineering office to quantify and locate defects without interrupting the operation of the chimney and without any risky human intervention on the structure.
Positive detections:
Cracks.
Spalling.
Exposed reinforcement rods.
Aerial images source : acquisition by the company Fovea expertises and data processing by Drones Imaging.
Airborne platform: drone Mikrokopter x6 / automatic flight.
Camera: Panasonic GH4.
Orthophoto: GSD 0.6mm.