Roof inspections by drone – Avoriaz
3D modeling and mapping of 4 roofs at the ski resort of Avoriaz.
Results obtained from 3400 aerial images taken by the group Qualiconsult. Post-processing by Drones Imaging.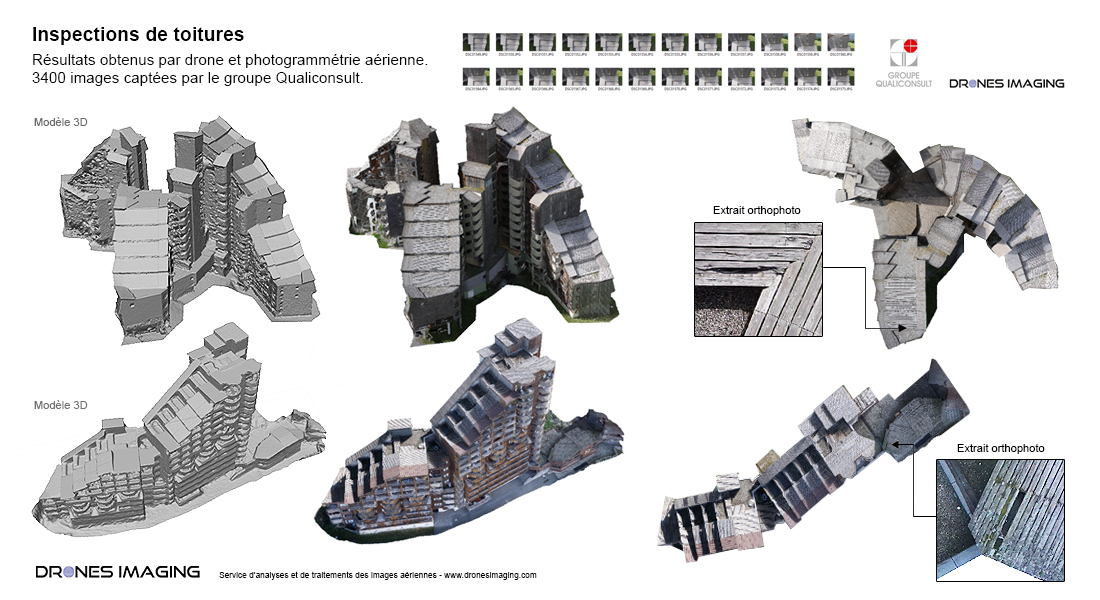 On these 4 roofs in wood cladding, orthophotos and 3D models made it possible to quantify precisely the repairs to be undertaken but also the various maintenance work to be carried out before the opening of the ski resort.
Source : Group Qualiconsult.
Vecteur : MK drone.
Camera : Sony A6000.
Area : 4800m² spread over 4 roofs.
Orthophoto : GSD 5mm.