Publishing Service of georeferenced topographic plans
Drones Imaging is pleased to share with you its new service of production and editing of topographical plans. available extract made on the quarry named Chuzelle for the company Infratech.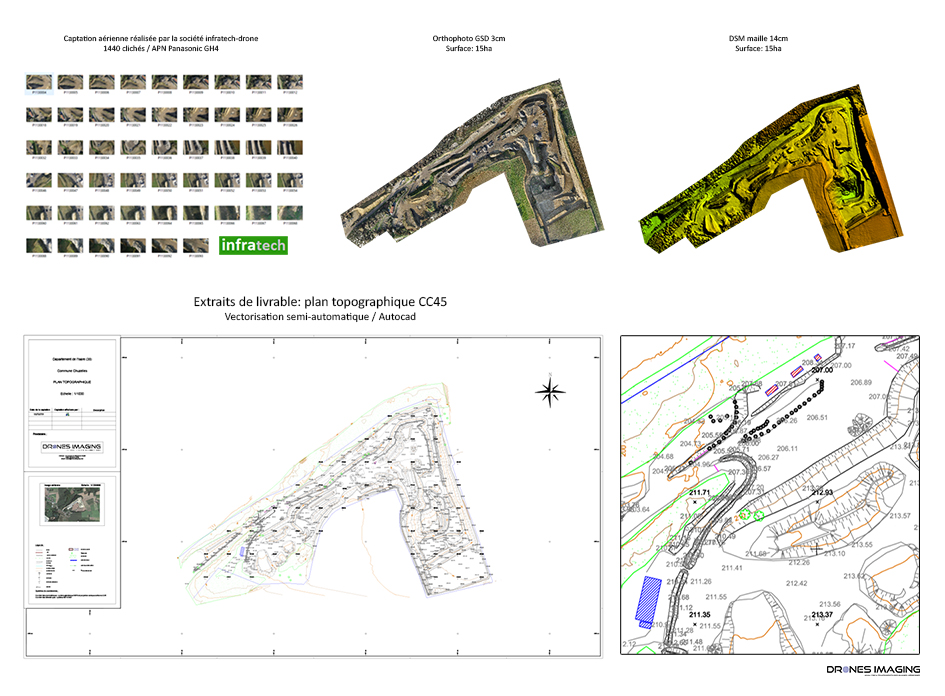 Topographic survey of quarry, December 2015. Results obtained from 1440 aerial photographs made by the company Infratech, design office specialized in technical inspections and the use of civilian drones.
With this quarry, orthophotos and digital surface model generated from 1440 aerial images helped us to produce and deliver a topographic map with a spatial precision of less than 4cm (planimetric and altimetry).
Aerial images source : acquisition by the company Infratech and data processing/creation plan by Drones Imaging.
Airborne platform: drone S1000 DJI / automatic flight.
Camera: Panasonic DMC-GH4.
Orthophoto: GSD 3cm.