Photogrammetry applied to thermal imaging and solar panel inspections
Aerial mapping – Infrared thermal orthophoto of solar panels.
October 2016. Results obtained from a thermal video taken by the company Drone Services Hawaii with the FLIR XT camera. Post-processing by Drones Imaging.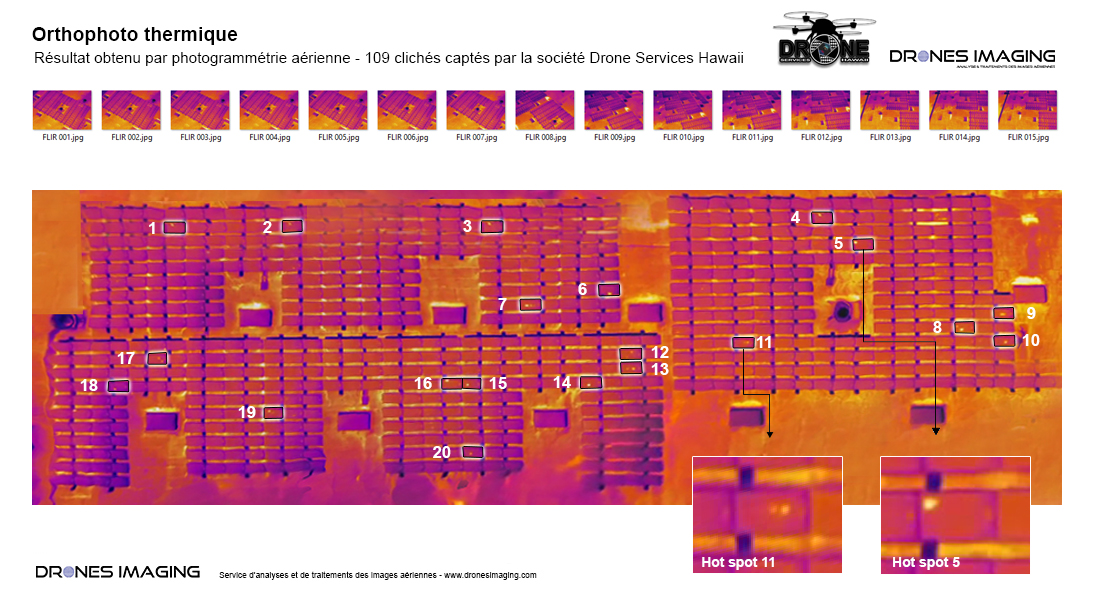 The 109 aerial photographs taken from the thermal video helped to produce and deliver an orthophoto whose resolution and spatial accuracy allow exact location of the defective panels.
Source : Drone Services Hawaii company.
Airborne platform : DJI drone.
Camera : FLIR XT.
Area : 2000m²
Orthophoto : GSD 1cm.
_
Video source / October 2016.