Photogrammetry and 3D color printing of the Pic du Midi d'Ossau
Full color 3D printing of the Pic du midi d'Ossau.
This 3D model whose spatial accuracy is estimated at less than 10cm was made with the Photoscan software and printed in high resolution by our partner Fabrice Louis, specializing in the design and professional 3D printing.
Below colorized 3D model of the Pic du Midi d'Ossau. Results obtained with the printer MCOR IRIS whose technology is based on the overlay of A4 paper sheets on which are deposited a binder and color inks.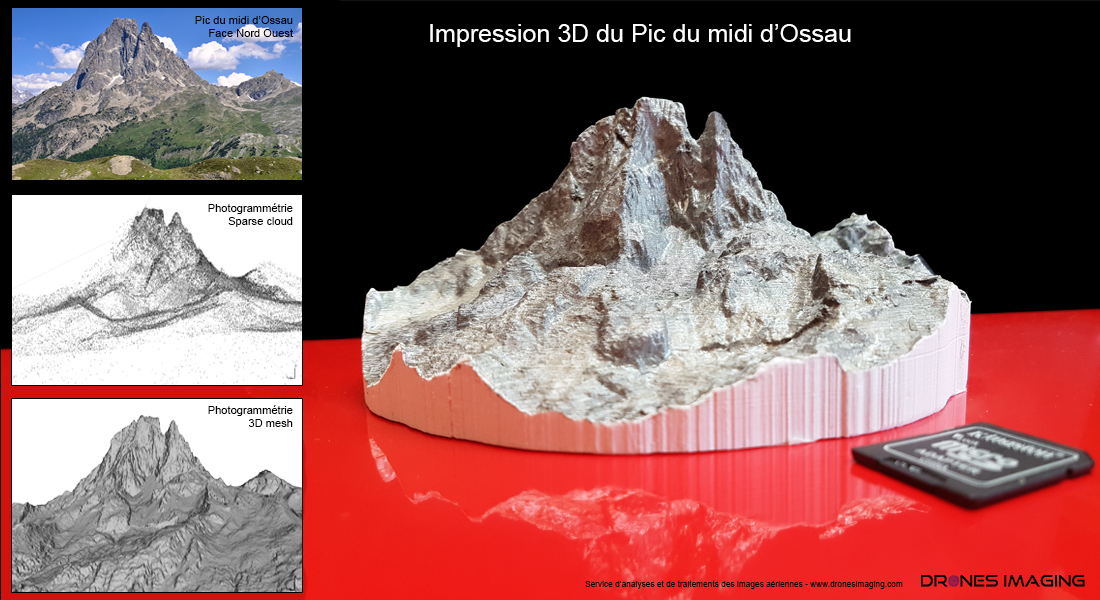 _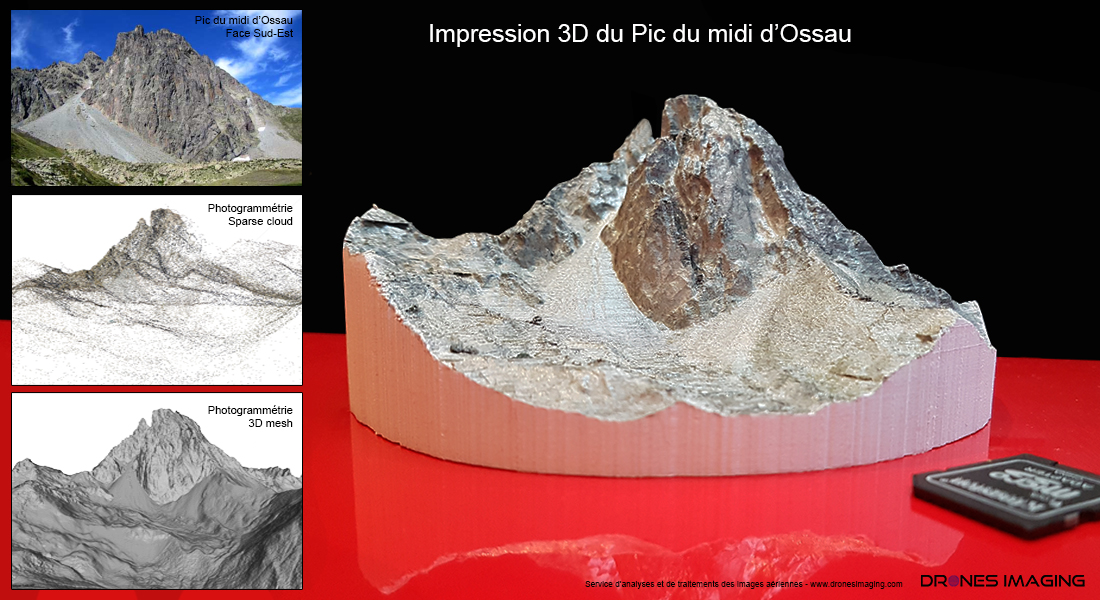 Color 3D printed by Fabrice Louis.
3D printer : MCOR IRIS.
Dimensions of the model : 15 cm diameter.
axial resolution (X, Y, Z) : 12µ,12µ,100µ.
Print time : 34h
Number of pages : 676 A4 sheets.
–
Visualisation 3D du modèle numérique imprimé par la MCOR IRIS.