Photogrammetry & 3D printing of an open quarry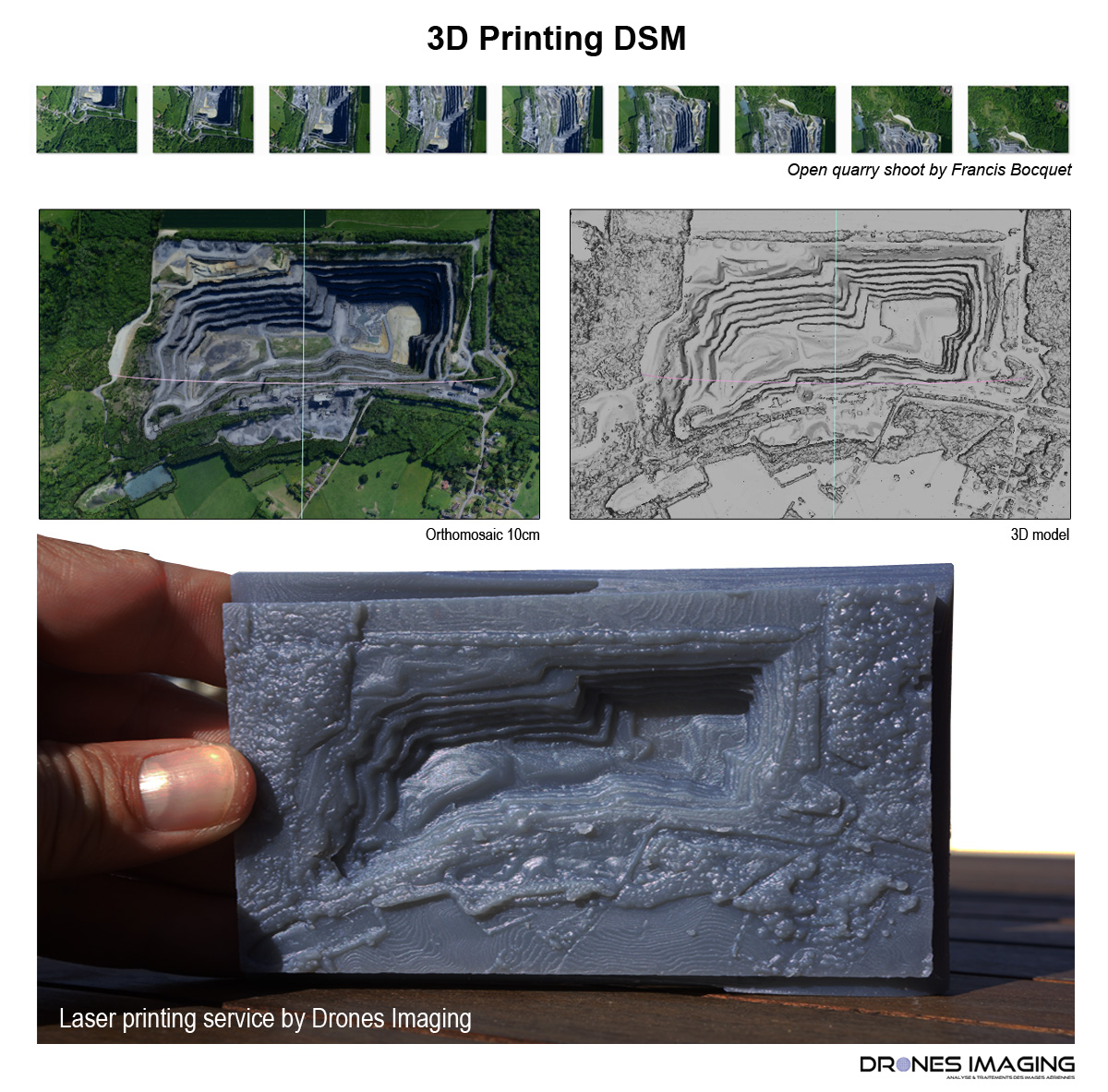 Shooting by the company Photos aériennes / post processing and 3D printing by Drones Imaging.
This photorealistic and geographically accurate 3D model was obtained using Correlator 3D software and printed with our Formlab. The technology of our 3D printer is based on the laser and solidification of resins designed for reliable printing with a very high level of accuracy.
Vector: Plane
Camera: NIKON D800E 36 Megapixels
Orthomosaic: resolution 10 cm
Date: 19 may, 2014