Mapping and topographic survey by drone – Karting track of Cormeilles
Topographic survey of the circuit of Cormeilles en Vexin
Results obtained from 905 aerial images taken by the company AERODRONESCORSE. Post-processing by Drones Imaging.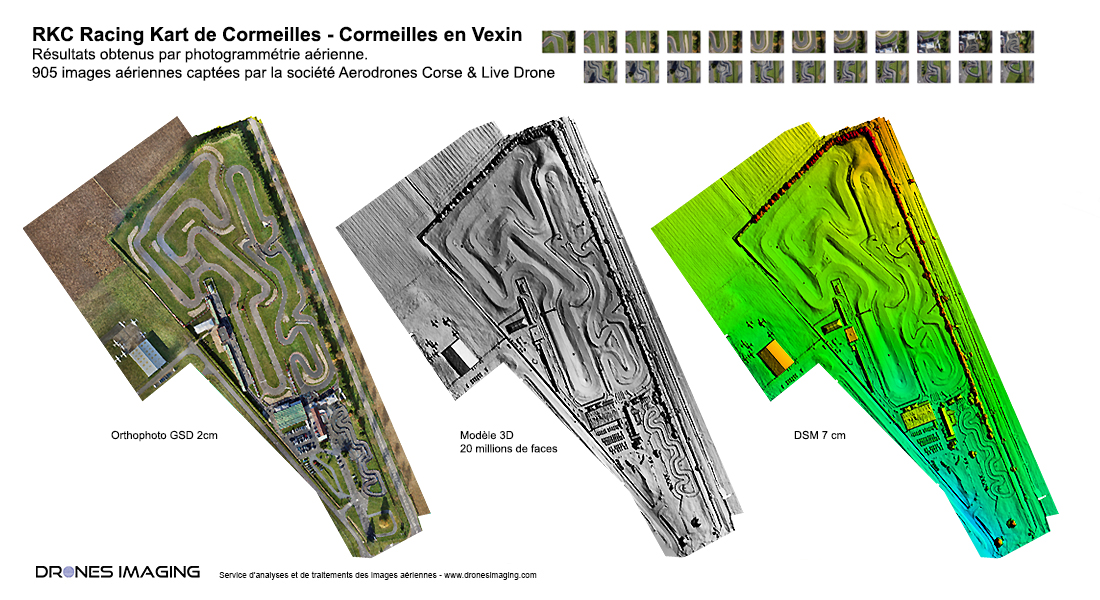 Topographic survey delivered in the form of an orthophoto (2cm GSD) and a dense cloud (30 million points). Compatible with Autocad, these geospatial datas will be used as support for the study of enlargement works and the elaboration of a topographical plan.
Source : Aérodronescorse company.
Area : 14.3ha.
Camera : Sony A7R
Orthophoto : GSD 2cm.
Spatial accuracy : Centimeter.
3D viewing