Aerial inspection of a 19ha photovoltaic power plant by drone and infrared thermography
Diagnostics de panneaux photovoltaïques – Détection et localisation des cellules surchauffées pour l'évaluation des pertes de rendement.
Résultats obtenus à partir de 9000 thermogrammes captés par la société Tech Drone Service.
Post-traitement par Drones Imaging.
Orthophoto infrarouge thermique réalisée dans le cadre d'une inspection visant à détecter et localiser les cellules défectueuses affectant le rendement des panneaux photovoltaïque de la centrale.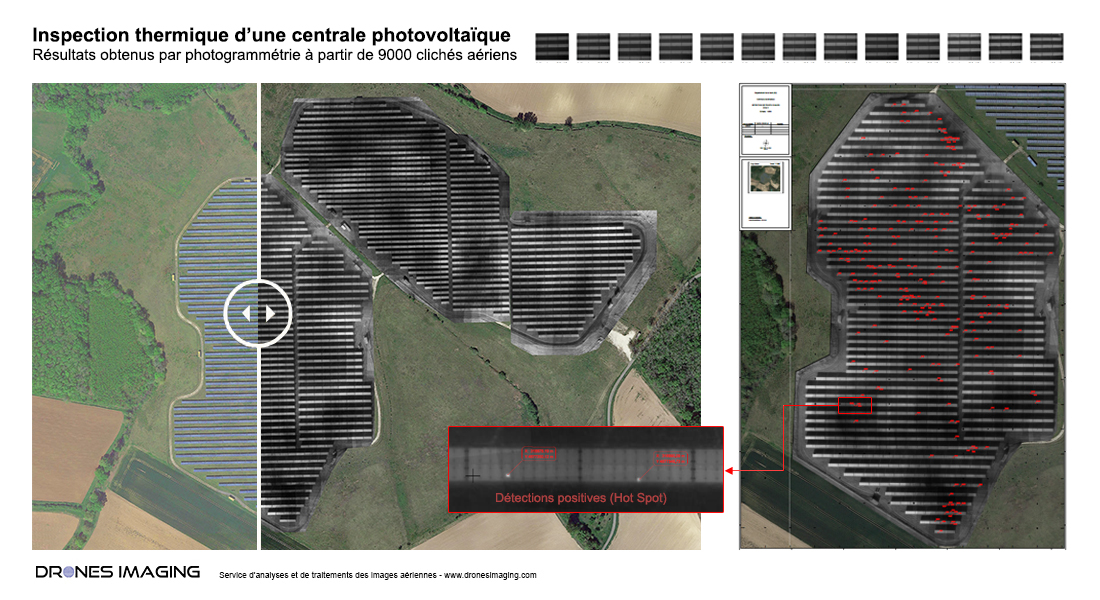 Ci-dessous un extrait de livrable (zone Est) sous forme de plan standardisé Autocad avec étiquetage des cellules défectueuses, nomenclature du panneau et géoréférencement X-Y-Z (précision spatiale décimétrique).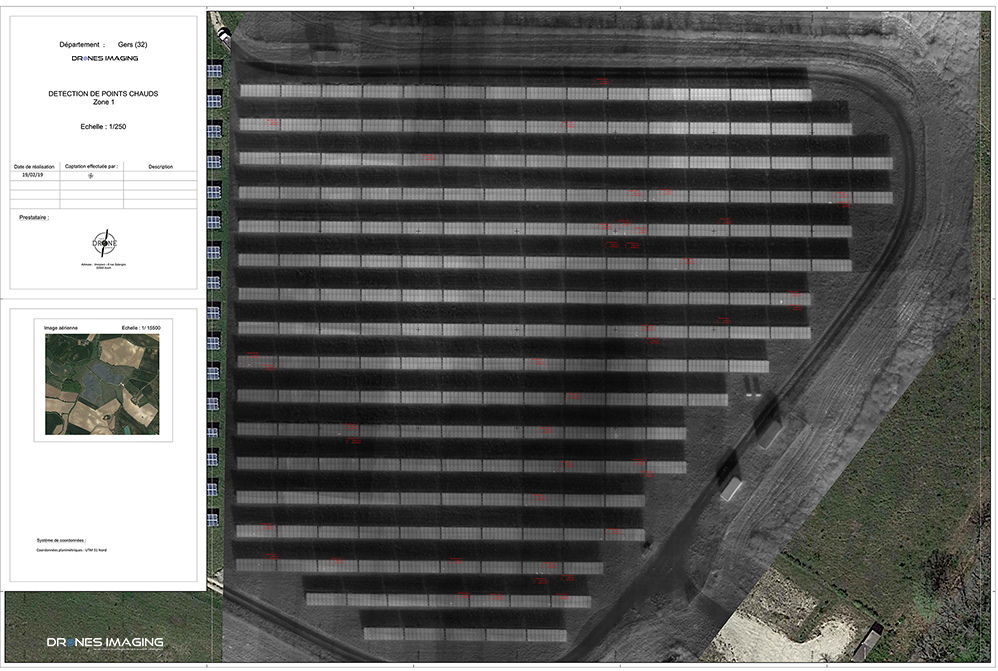 Informations techniques:

Source images aériennes : société Tech Drone Service.
Post traitement : Drones Imaging.
Vecteur : DJI.
Camera : Zenmuse XT2 Flir.
Orthophoto thermique : résolution 6cm.
Surface : 19ha.