Aerial inspection of a 19ha photovoltaic power plant by drone and infrared thermography
Aerial inspection of a 19ha photovoltaic power plant by drone and infrared thermography
Photovoltaic panel diagnostics – Detection and localization of superheated cells for yield losses evaluation.
Results obtained by Tech Drone Service company.
Post-processing by Drones Imaging.
Infrared thermal orthophoto performed as part of an inspection to detect and locate defective cells affecting the performance of the photovoltaic plant.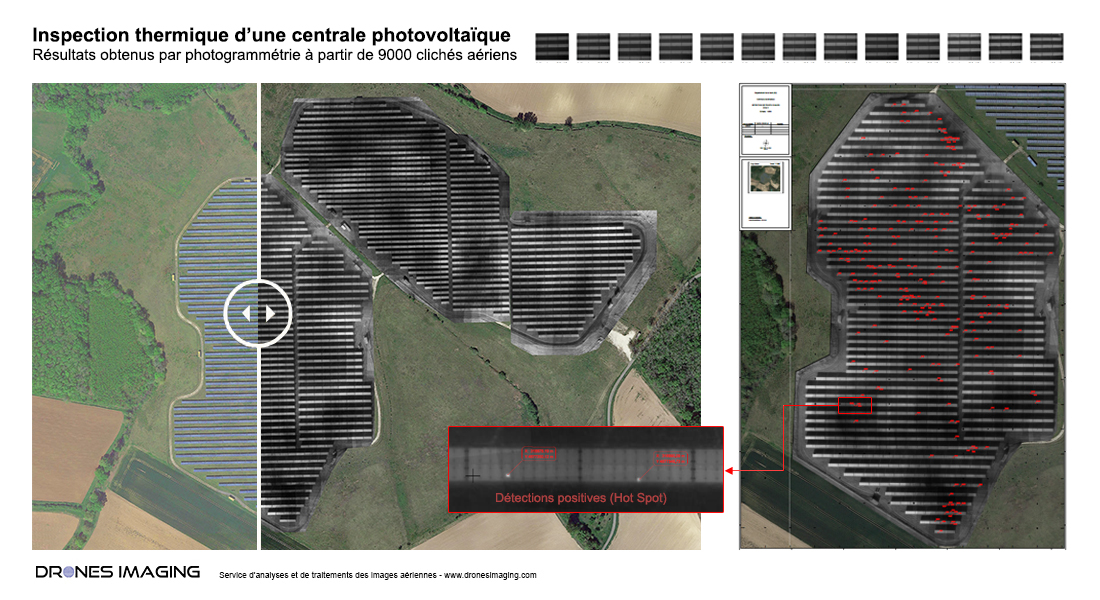 Below is an extract of deliverable (East area): standardized Autocad plan with tagging of defective cells, panel nomenclature and X-Y-Z georeferencing (decimetric accuracy).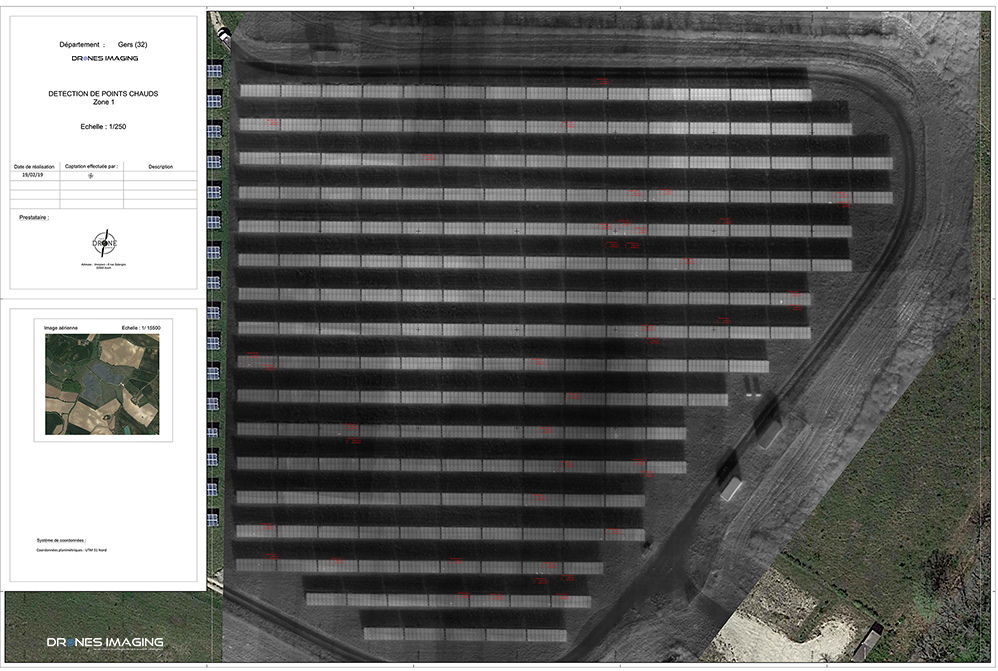 Technical informations:
Aerial images source : Tech Drone Service company.
Post-processing : Drones Imaging.
Airborne platform : DJI.
Camera : Zenmuse XT-R.
Thermal orthophoto : GSD 6cm.
Area : 19ha.