Flood simulation for DREAL
Flood Simulation carried out on the Loire – village of Goudet.
Results obtained from 259 aerial images taken by the company Marceau Drone Images.
Post-processing Drones Imaging.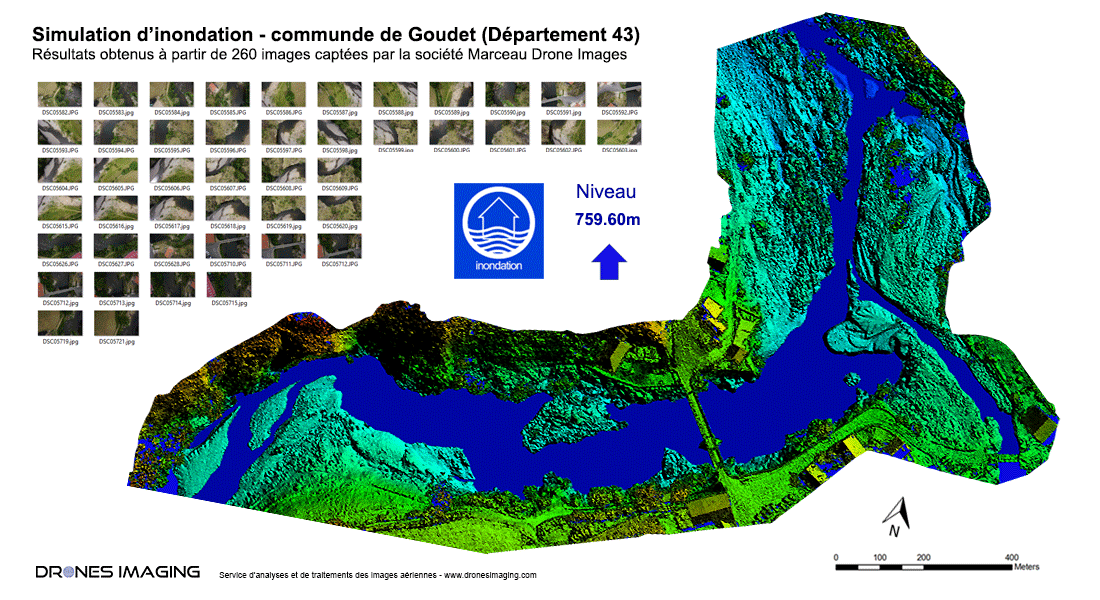 Work done within the framework of the risk prevention plan and for the benefit of the DREAL (Regional Directorate for the Environment, Development and Housing). Simulation of a rise of water by 20 cm increments to measure the impact on the banks and agglomerations.
Source : Marceau Drone Images.
Post processing : Drones Imaging.
Airborne platform : Drone MK.
Camera : SONY A6000.