Topographic map & volumetry report by aerial photogrammetry
Topographic survey & volumetry report by drone and aerial photogrammetry
Topographic survey of the Courcy quarry (51).
Results obtained from 257 aerial images taken by the company Artech'Drone.
Post-processing by Drones Imaging.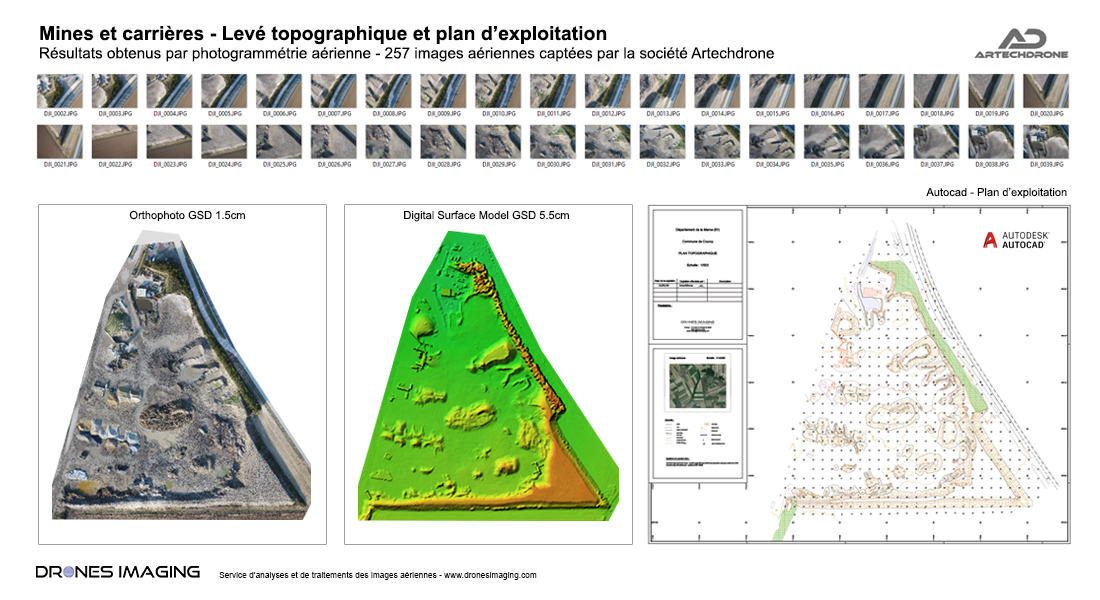 Topographic map and volumetry report made in .pdf + .dwg formats according to technical and professional standards (Autocad).
On this use case, the orthophoto and the Digital Surface Model made it possible to edit a standardized topographic map and a volumetry calculation report whose spatial accuracy is lower than 3cm (in planimetry and altimetry).
Source : Artech'Drone company.
Post-processing : Drones Imaging company.
Airborne platform: Inspire 2.
Camera: FC6520.
Area : 06ha.
Orthophoto : 1.5cm GSD.
Spatial accuracy : centimetric.