Surveying and mapping by drone of the dam named Maman Valentin (Guyana)
Technical control and inspection by drone of the dam named Maman Valentin in French Guiana.
Topographical survey, July 2016. Results obtained from 1460 aerial photographs taken by the group Qualiconsult, expert in diagnostics and technical inspections.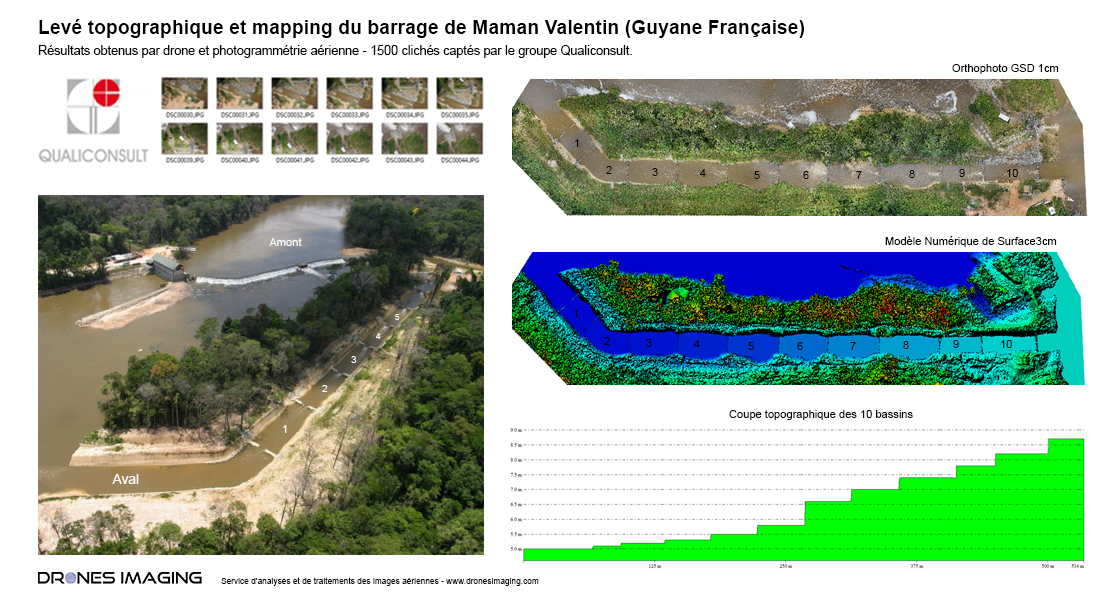 –

_
The orthophoto and the digital surface model were used to diagnose the condition of the 11 water storage infrastructures. Thereafter and through future aerial missions, these digital productions will serve as a reference for measuring bank erosion and monitor their evolution over time.
Source : Groupe Qualiconsult.
Airborne platform : drone MK.
Camera : Sony A6000.
Area : 06ha
Orthophoto : GSD 1cm.