Mapping and surveying of the West high speed railroad
3D mapping of a corridor of 52 km over an area of 3540ha.
Topographic survey of the West high speed railroad, july 2016. Results obtained from 2500 aerial images taken under the direction of the company Blue Metrix, specialized in technical inspections by drone.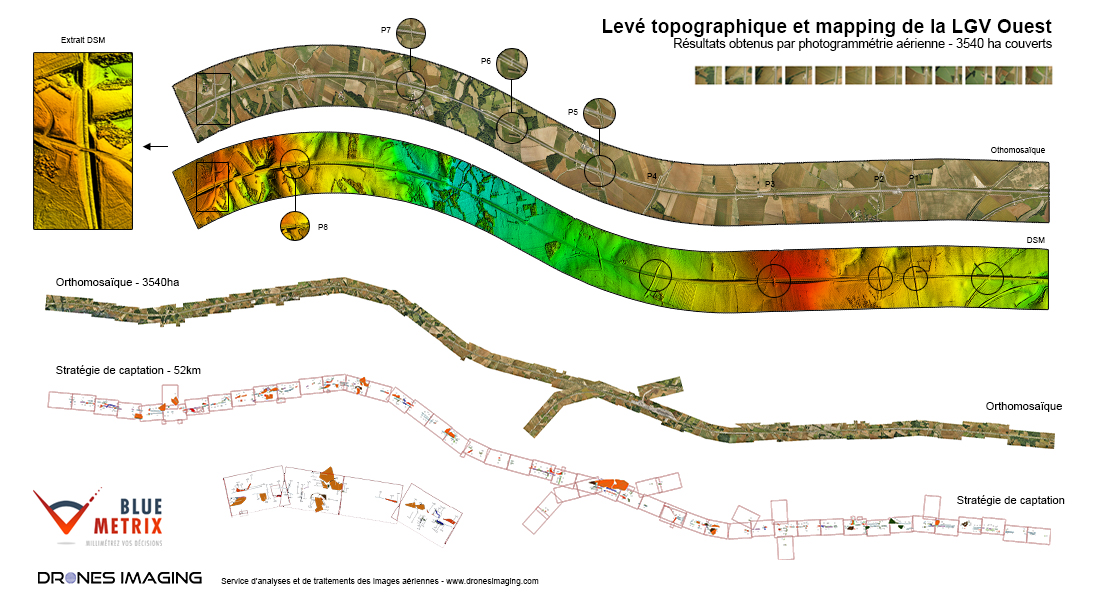 On the corridor of 52 km, orthophotos and digital surface models were used to assess the progress of work and to quantify precisely the missing.
Source : company Blue Metrix.
Airborne platform : plane.
Camera : Sony A7R.
Area : 3450ha
Orthophoto : GSD 7cm.