Topographic and bathymetric survey by drone in Corsica
Topographic and bathymetric survey of a 55ha quarry for the aquatic depths measurements.
Results obtained by photogrammetry from 740 aerial images captured by the company Aerodronescorse and subsequently merged,with more than 100,000 bathymetry points recorded by the company D-tection.
Post-processing by Drones Imaging.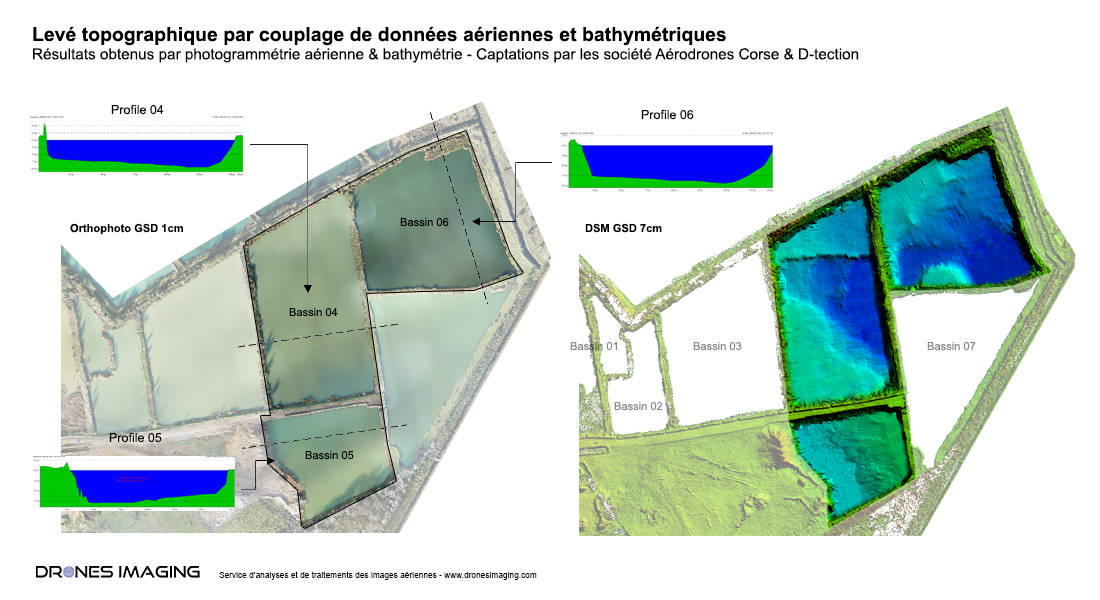 Topographic survey carried out as part of the annual plans of exploitation with topography of aquatic depths for sand volumes calculation.
Aerial images source : Aerodronescorse company.
Bathymetry : D-tection company .
Georeferencing : I-techdrone company.
Post processing : Drones Imaging.
Airborne platform : MK drone.
Camera : Sony A7R.
Area : 55ha.