Roofing inspection and thermal diagnosis by drone
Roofing Inspection and thermal diagnosis by drone
Thermal orthophoto of a building roof.
Aerial thermal imaging carried out on April 21, 2017 by the company Drones Images.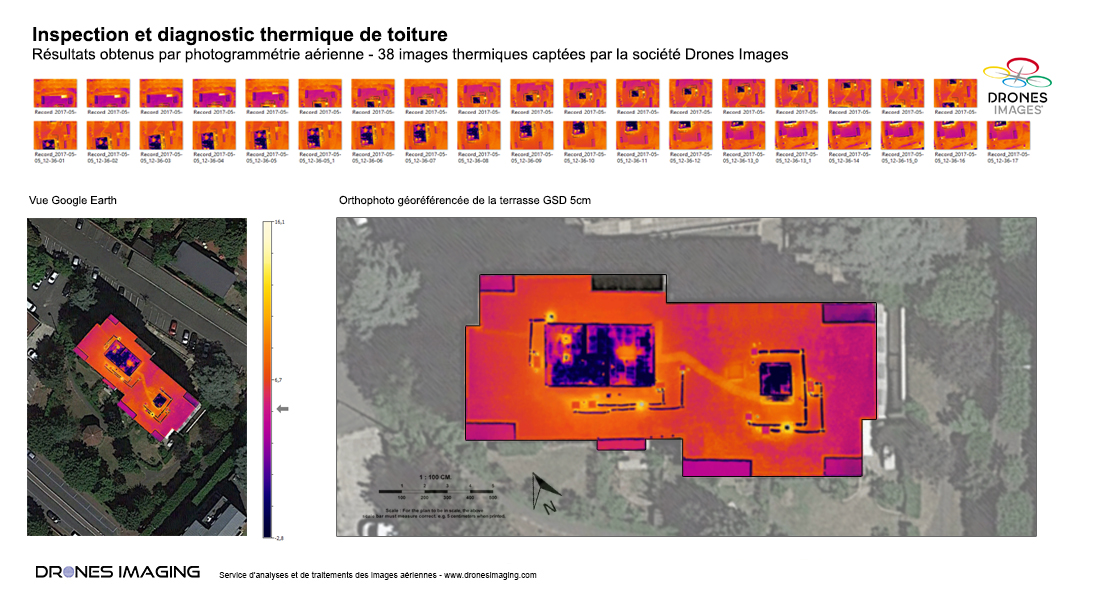 Results obtained from 38 thermal infrared images aiming to locate with precision: all the thermal losses on the terrace of the building (length 40m, width 15m).
Source : Drones Images company.
Temperature range : -1°C / +16°C.
Area : 600m².
Orthophoto : GSD 5cm.