Infrastructure inspection by drone – circularity study of a water tower
Circularity study of a water tower by drone and aerial photogrammetry.
Results obtained from 211 aerial images taken by the company Adeole.
Post-processing by Drones Imaging.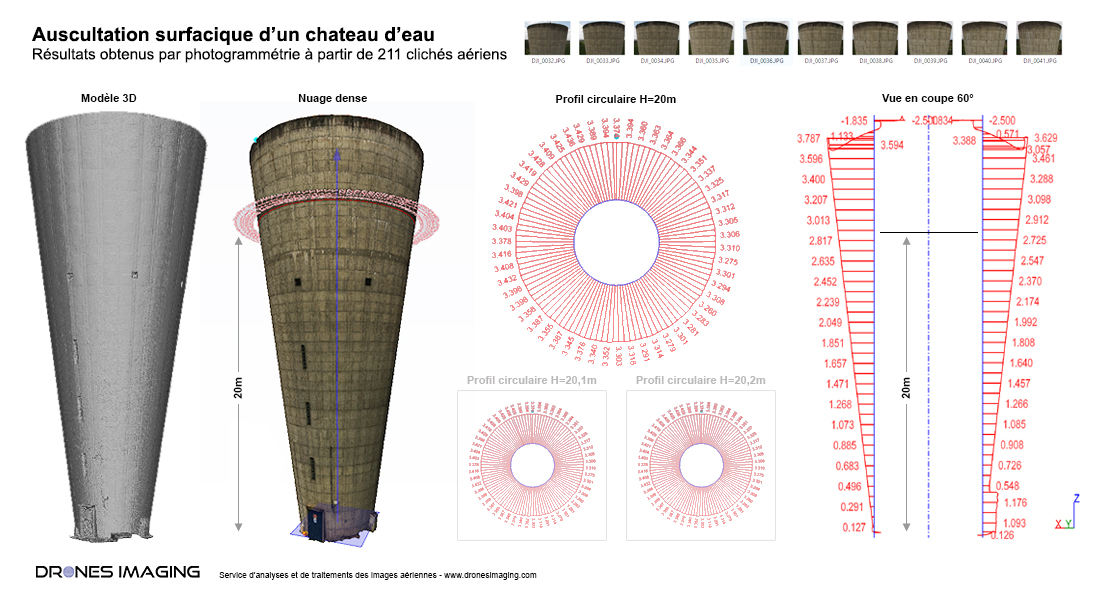 Inspection performed as part of a study to detect surface deformations and vertical defects of a circular structure.
_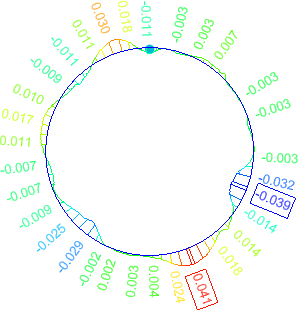 Circulartity analysis
Calculation of successive horizontal sections over the entire height of the water tower (from the dense cloud and every 10 cm) made possible the detection of a dozen surface defects (mainly concrete bursts). The 240 profiles thus generated, also made it possible to control the verticality of the structure with respect to a vertical reference axis.
_
A relevant and directly applicable use case for the inspection of storage tanks (oil & gas), treatment plants, agricultural tanks, towers or dungeons for example.
_
Aerial images source : Adeole company.
Post processing : Drones Imaging.
Airborne platform: Matrice 200.
Camera: X5S.
Area : 950m².
Dense cloud : 70 million points.