Photogrammetry & 3D imaging: Rabati castle (Georgia)
Cultural Heritage Protection: 3D modeling of the Rabati castle.
Rabati Castle (Georgian: რაბათის ციხე), is a medieval castle complex in Akhaltsikhe, Georgia. Built in the 13th century, initially was called the Lomisa castle until it was conquered by Ottomans.
Topographical survey, May 2016. Results obtained from 1932 aerial photographs taken by drone.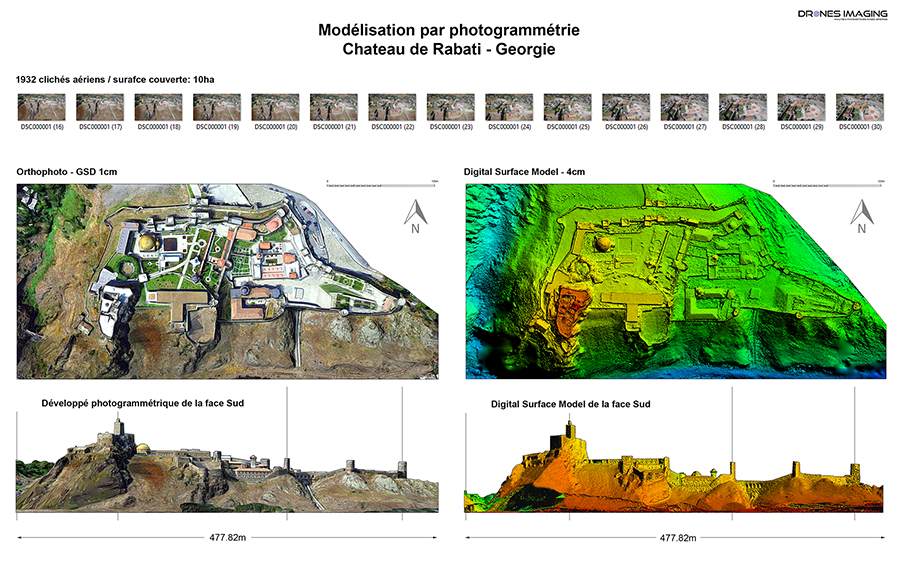 The orthophoto and The DSM (digital surface model) generated from the 1932 photographs have served to produce and deliver a topographic map with a spatial accuracy less than 3cm (planimetric and altimetric accuracy).
Airborne platform : drone DJI / automatic flight.
Camera : Sony A7R.
Area : 10ha
Orthophoto : GSD 1cm.
3D viewing