Flight training applied to photogrammetry: facade inspection
Facade Inspection: Pietat church.
Benoît Filliatre and Fabrice Prunier following technical and operational flight training (photogrammetry option) at our partner Air City Diagnostic.
Here are the results after use of their images on one of the topics training: inspection of vertical walls.
Topographic survey, July 2016. Below: result obtained from 277 aerial photographs shot under the direction of Loïc Richard. Compatible with GIS and CAD software, these extracts digital productions are immediately usable by an architect or firm of surveyors. Congratulations to them for the strategy of flight path, measurement accuracy and above all the quality of the images provided.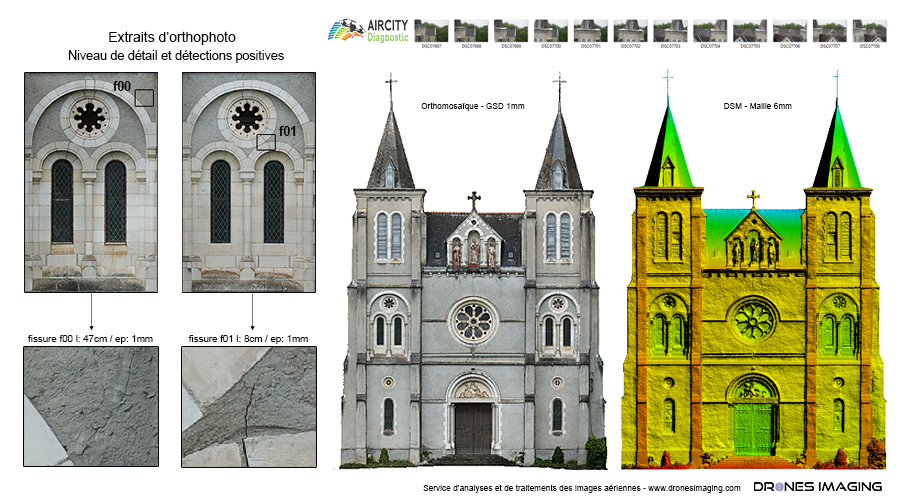 Source : aerial images taken by the company Air City Diagnostic and post-processing by Drones Imaging.
Airborne platform : drone Mikrokopter / automatic flight.
Flight time : 9 mn
Camera : Sony A6000.
Area : 440m²
Orthophoto : GSD 1mm.