Engineering structure inspection by drone: underside of a deck
Inspection of two spans of a viaduct in collaboration with the company Flying Eye.
The Careï Viaduct is a highway bridge of 521m in length and located in Menton (department 06). 3D modeling obtained from 1398 aerial photographs taken by drone.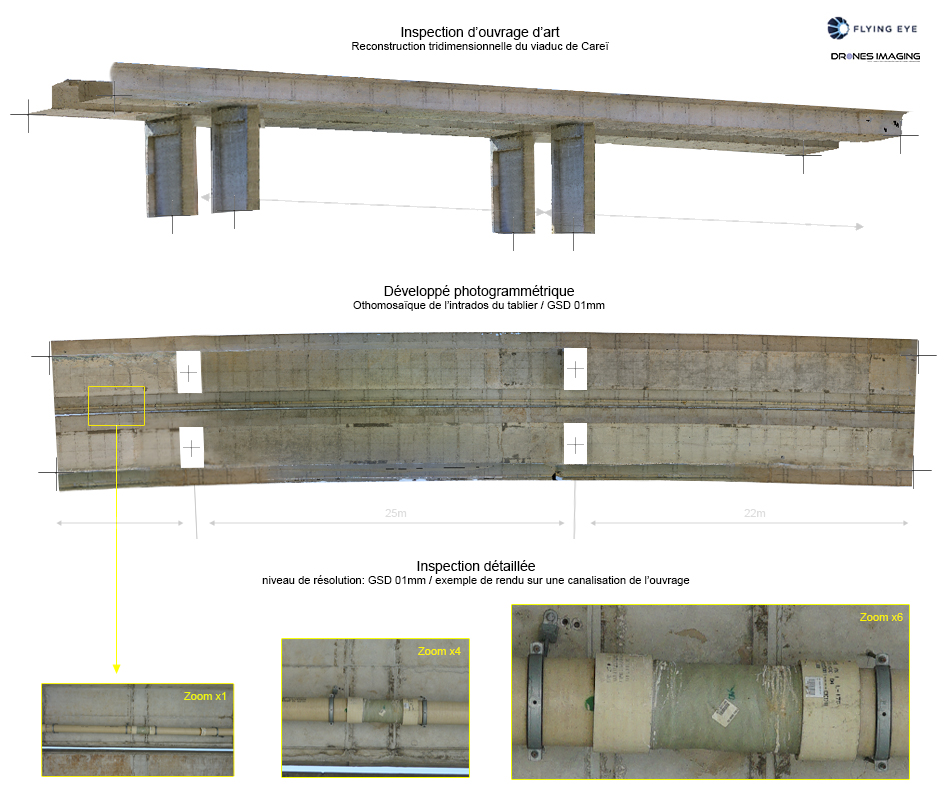 The orthophoto of the underside of the deck built from 1932 images allowed to monitor the entire pipe network and its fixing components with a resolution of 1mm.
Source : aerial images taken with a zenith angle by the company Flying Eye & and post processing by Drones Imaging.
Airborne platform : drone HexaCopter.
Camera : Sony A7R.
Area : 780 m²
Orthophoto : GSD 1mm.