Drone mapping of the damage caused by wild game
Cartography of the wild game damage in a parcel of corn – Montargis.
November 2016. Results obtained from 1040 aerial images taken by the company Marceau Drone Images. Post-processing by Drones Imaging.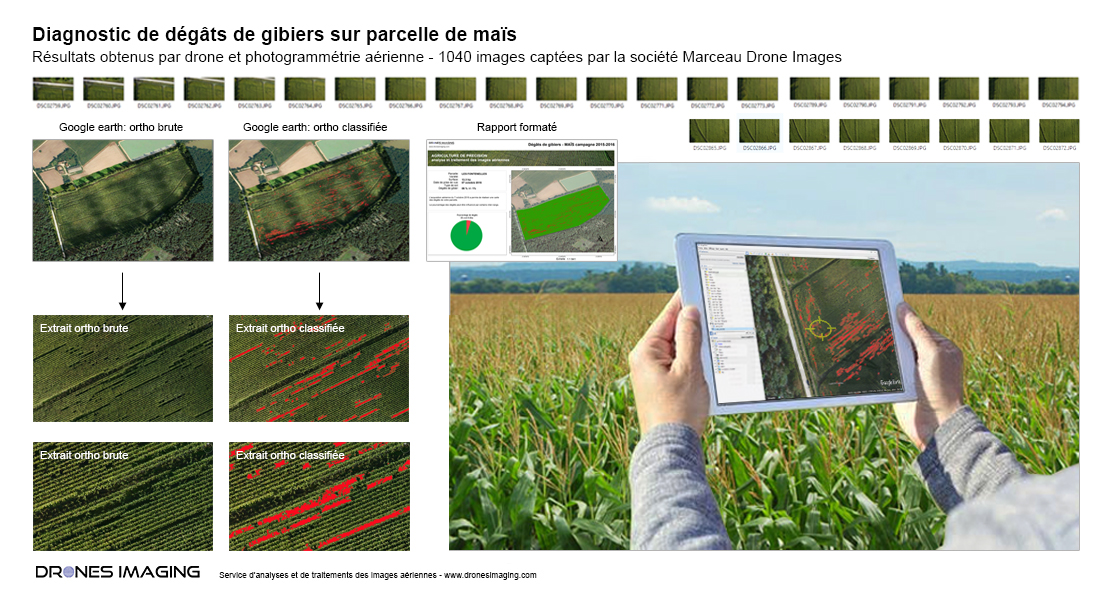 In this case, the very high resolution of the orthophoto contributes to an accurate classification of the surfaces damaged by the wild game. The results are then delivered by a synthetic report and the established diagnosis allows an optimal compensation to the owner.
Compatible and viewable with google earth, the mapping of damaged surfaces (with the GPS enabled smartphone or tablet) also allows in situ checks.
Source : Marceau Drone Images company.
Airborne platform : drone MK.
Camera : Sony A6000.
Area : 14ha.
Orthophoto : GSD 2cm.