Church inspection by drone
Architectural inspection of Bennecourt church.
Topographic survey, October 2016. Results obtained from 650 aerial images taken by the company Ufly Drones.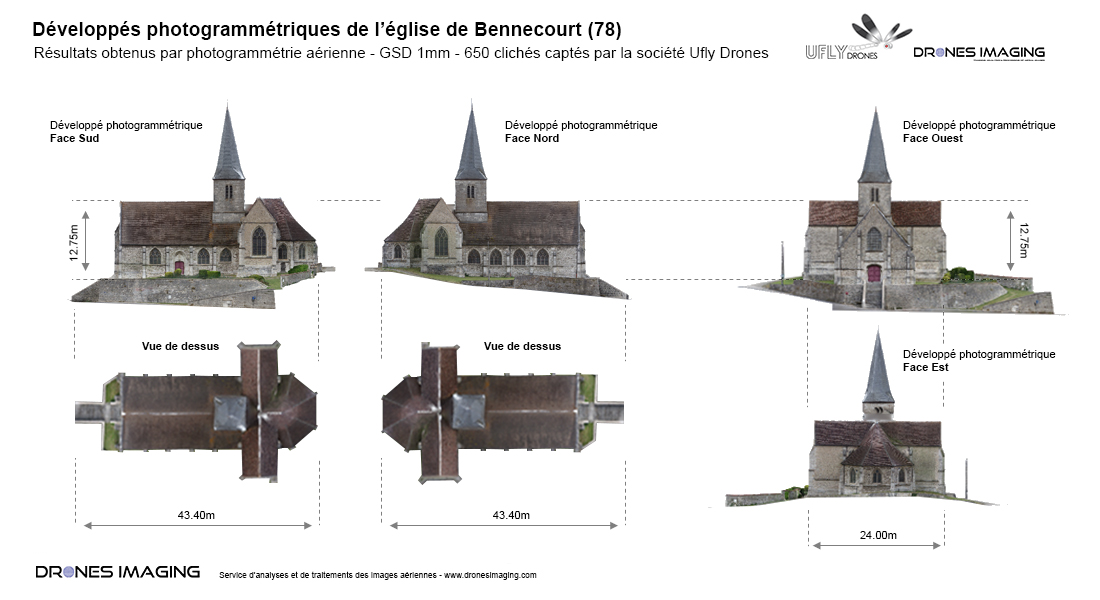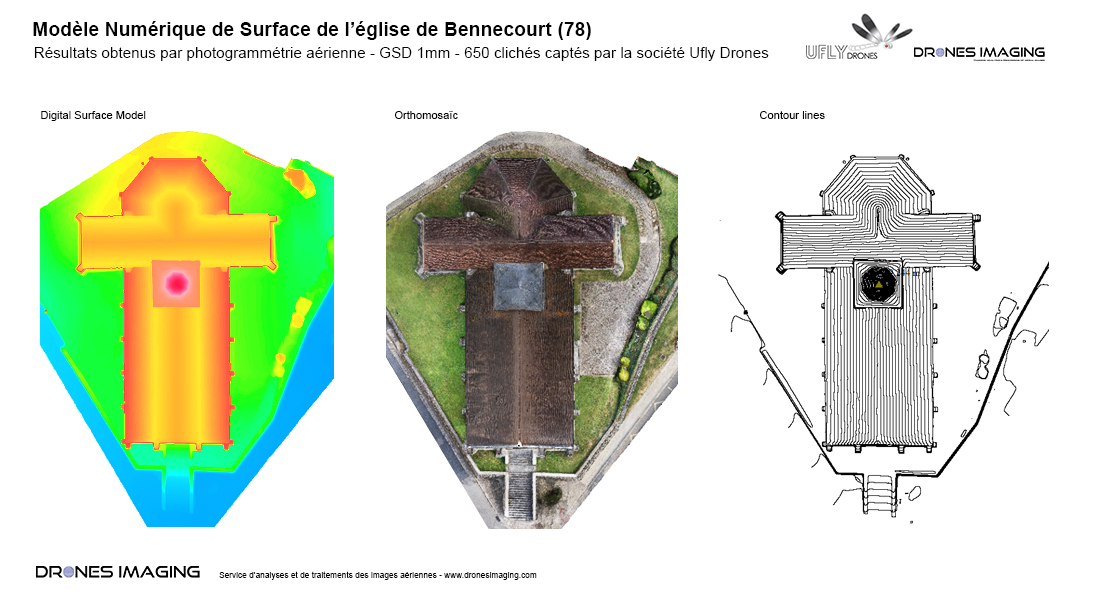 _
3D modeling of the church allowed to export five georeferenced orthophotos (4 facades and roof) to achieve accurate plans of the Church.
Source : Ufly Drones company.
Airborne platform : drone MK.
Camera : Sony A6000.
Area : 4 facades and a roof
Orthophotos : GSD 1mm.
3D visualization