Bridge inspection – Topographic survey by drone
3D scan by photogrammetry of the downstream face of a bridge.
Results obtained from 520 aerial images taken by the company AirCity Diagnostic. Post-processing by Drones Imaging.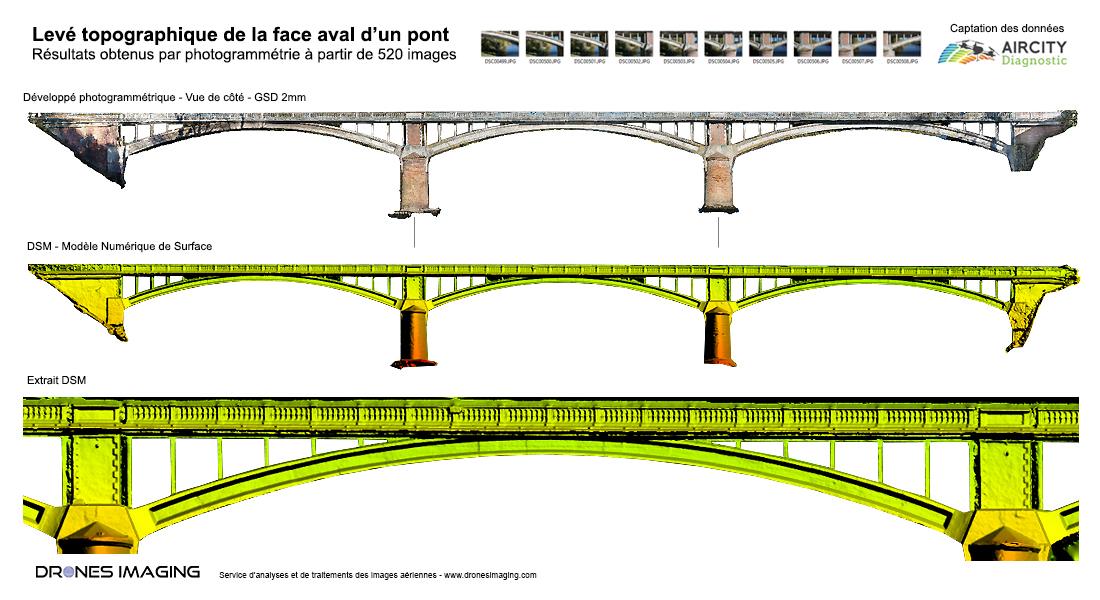 520 aerial images and 6 Ground Control Points made it possible to completely model the downstream face of the bridge. Digital productions thus obtained were delivered in vector form (dense cloud) and raster (orthomosaic) compatible for operation with Autocad.
Source : AirCity Diagnostic company.
Airborne platform : drone MK.
Camera : Sony A6000.
Length : 170m.
Orthophoto : GSD 2mm.