Aerial mapping and topographic survey of a photovoltaic solar power plant – Guyana
Aerial Mapping and Inspection of Solar Panels.
Results obtained from 1975 aerial images taken by the company Sentinel. Post processing by Drones Imaging.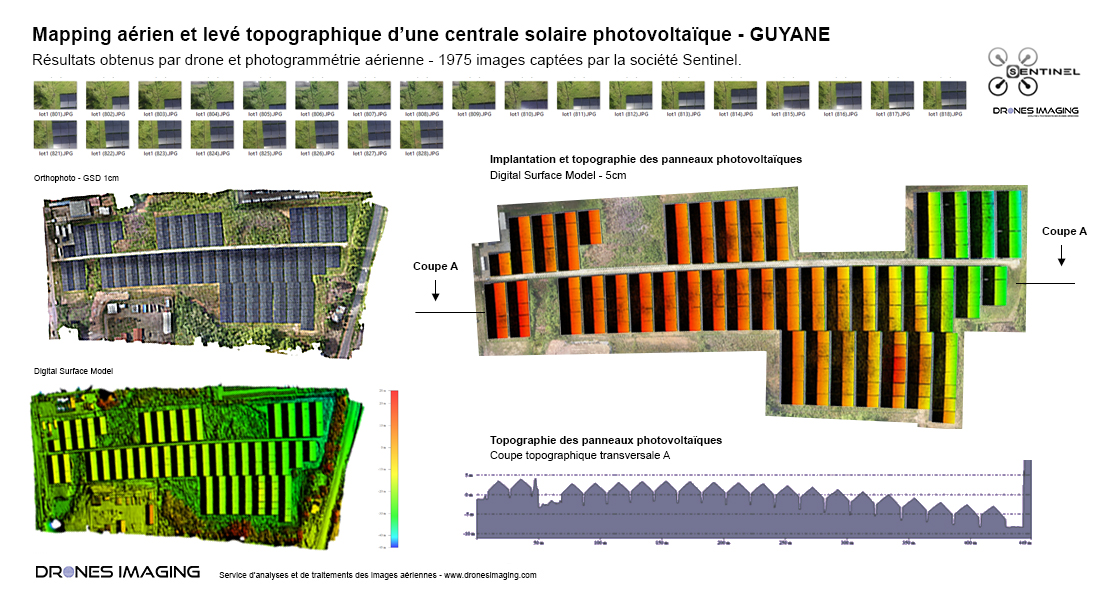 Topographic survey delivered in the form of an orthophoto + dense cloud. Compatible with Autocad, these geospatial data were used as support for the realization of a topographic map of the photovoltaic station. The orthomosaic also allowed for visual inspection of each panel.
Source : Sentinel company.
Area : 10ha.
Orthophoto : GSD 1cm.
Spatial accuracy : centimeter.
3D viewing