Bulacan, Philippines – a drone in the service of industrial risks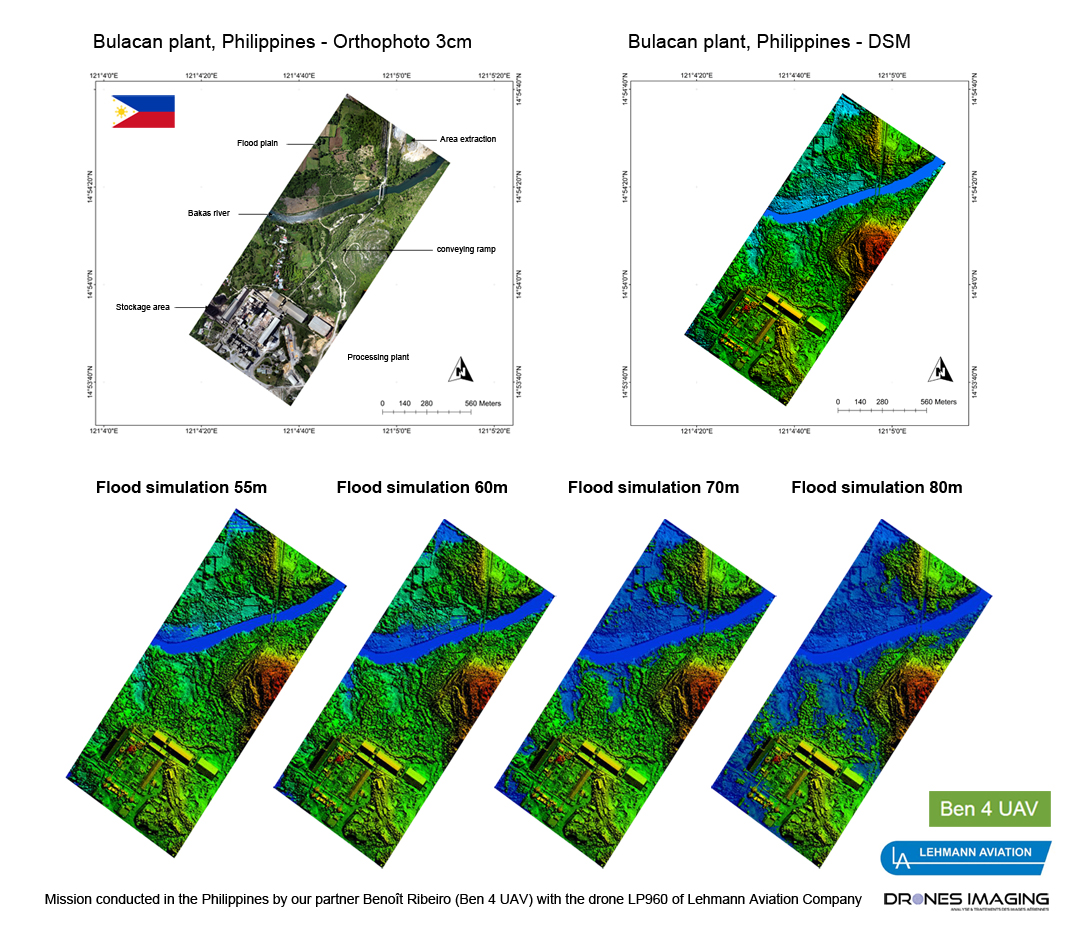 _
The Holcim cement plant is located in Bulacan region in the Philippines. The main site is located near rice fields and 400m from the Bakas River which separates it from the extraction site. During the storm floods, Bakas river floods the small valley between the extraction site and the main site.
In this context and in connection with Holcim, Benoît Ribeiro (Ben 4 UAV), expert in conducting drone missions around the world and Lehmann aviation designer and manufacturer of drones have used our services to establish a risk prevention plan to identify the impact of a flood on the infrastructures of the industrial site.
The 400 aerial images collected by Benoît Ribeiro were provided us from the Philippines (by internet connection) and we were able to quickly perform a series of simulations at different critical levels of flood.
Airborne platform: Drone LP960 Lehmann aviation
Camera: 391 aerial images taken with SONY NEX5 16 Mégapixels
Orthomosaic: 3 cm GSD
Digital Surface Model: 18 cm Mesh
Location: Bulacan – Philippines