3D scan by photogrammetry – Paris Charles de Gaulle Airport
Digital Surface Model and orthphoto of the terminal 2.
Results obtained by photogrammetry from IGN aerial imagery. Post-processing by Drones Imaging.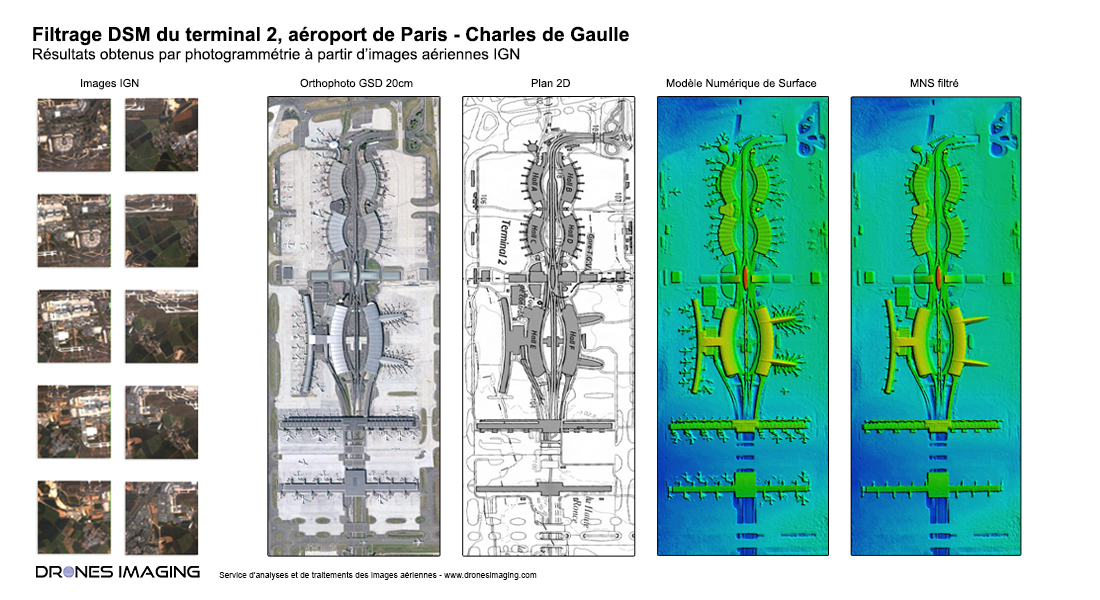 In this study case, the DSM filtering consists in eliminating the temporary elements of the site (planes, ramps, service vehicles, etc.) with a view to isolating all the infrastructures of terminal 2.
The DSM thus obtained after cleaning, makes it possible subsequently to carry out precise inter-visibility calculations between the buildings (in particular acoustic simulations).
Source : IGN.
Area : 312ha.
Orthophoto : GSD 20cm.